Jatindera Boiler Company (also known as JBC) is a Delhi (India) based firm having vast experience of more than 25 years in Commercial Heating like T.F. Heaters, Steam Boiler, Water Heater, Air Heater, Incinerators and Imported Burners. But we started manufacturing Non IBR Boilers in the year 2002 and since then the demand for our products has always been on the rise.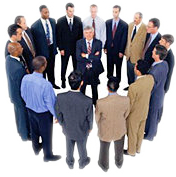 Manufactured by the latest state of the art equipments, our innovations can complete all international standards. We also undertake projects for boiler installation and commissioning etc. We believe in environment protection and energy Conservation through engineering. We at, JBC, settle for nothing but the BEST.
Providing quality at reasonable price on demand, we offer our services available on Call or Annual Maintenance Contract (AMC). JBC is having a wide network of service centres equipped with well-qualified Service Engineers.
Once you decide to buy our begins because we strongly believe in "Sale After Services". Service calls are meant to be promptly attended and not just recorded.
We give free advice on efficient heat and steam applications. We have always connected well with our valued customers and lived up to their satisfaction.
We endorse congenial association with all those who have vested their in us.